Milkor
VectraFoods is happy to offer pure and fresh cow milk. Cows are fed with clean and organic fodder and kept under clean but natural housing. Fresh milk is transported each day to our dedicated customers through a closely monitored supply chain. We believe and have found it true that clean husbandry and clean feed for cattle renders a Clean Animal Protein Source both in flesh and milk. No Hormones Injection for milk production is our clear policy.
The feed for our cattle changes with the change in the season. Selecting the seasonal herbs which are more of nutritional and medicinal properties , the livestock gets a managed natural feed just as in open pastures.
Orpro
Vectrafoods has ensured availability of proteins again through organic sources. This Organic Protein source is through our clean and naturally bred livestock which is available on demand to fulfill the clean meat and mutton requirements. With halal practices, stocks are available for exports and local consumption.
Vegor
Vegetables , all Organic are a day to day necessity. We produce all sorts of vegetables allowed by the climate , used in local cookeries and liked by our customers. We tend to live with the pests rather than using commercial pesticides. " Let a plant develop an immune system against diseases and pests" we will consume the seeds and produce of that plant to obtain that natural resistance to build our immune system stronger and potent.
Red Chillies from Kunri
Kunri is a small town located in the Umerkot district of Sindh, known for its chili production. The variety of chilies grown in Kunri are called dundicut and are only indigenous to this part of the world. Vectrafoods takes pride in assorting and packaging one of the finest Dundicut chili ; famous for its unique taste and hotness, and is ranked highly among species grown in Asia.
Potato
Today, Pakistan ranks in the world top twenty potato producing nation. The percentage of the potato crop used for processing has steadily increased. Vectrafood takes pride in producing good quality, smooth and natural yellow and red skin, long and round shaped potatoes . Vectrafood Potatoes are respecting the most acceptable rules worldwide in packaging.
Fruits
Fruits have always been very essential. We produce all sorts of fruits under the circumstances ensured by the climate and based on the likes of our customers.
Banana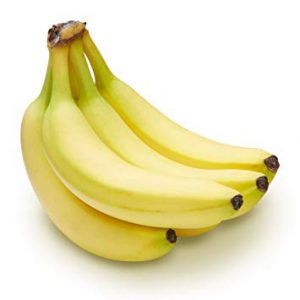 Banana, a fruit which is native to IndoMalaya and Australian regions is cultivated in Sindh since many centuries now. Our Banana fields are located mostly in the Districts of Hyderabad and Mirpurkhas Sindh. VectraFoods takes pride in keeping the fields "Green". At our farms we make sure that the synthetic materials are used only when there are no other "Green Options".
Mango
Sindh and Punjab provinces are the main producers of this fruit and share of the two provinces in mango production is 79 percent and 20 percent, respectively. Punjab holds about 67percent of the total mango sowing area and produces 80 percent of country's total mango-crop. Vectrafood is producing the best quality Mango- Singri and Chaunsa perfectly apt for the export and adhering to world standard quality list.
Chiku: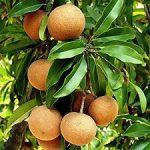 Sindh produces the supreme quality of Chiku or Sapodilla in Pakistan. Vectrafood is one of its key producers. Keeping in mind the health and safety , our fruit is produced in the best soil, light and under the most favorable conditions. Vectrafood takes pride in bring out the best Chiku in the market.
Frozen Meat
VectraFoods, one of the best meat exporters, provides highest quality meat and serves the clients with the best part of frozen meat that you can keep.
Beef:

In Pakistan, livestock population mainly comprises of cows, buffaloes, goats, sheep, poultry and camel. The quality livestock gene pool in Pakistan depending on reproduction, weight, milk and meat are Nili-Ravi & Kundi breeds of buffalos, Red Sindhi and Thari breeds of cows, Kajli, Thali, Kooka and Dumbi breeds of sheep and Kamori, Bari, and Teddy breeds of goats. Among these, Thari cow is especially well-known for rapid weight gain Vectrafood strives to provide the best quality Frozen Beef based on the standard export quality rules and regulation. Our slaughter houses are approved for UAE, Iran, Saudi Arabia and Gulf Countries.
Taking orders for minimum 28 tonnes
Mutton:

Pakistan is an agricultural based country and livestock has a key role to play in providing the employment and to feed the population of Pakistan by providing them the milk and meat. The demand of mutton is everywhere in the world and also in the domestically in Pakistan. The share of livestock in the national gross domestic product is about 11 %. Pakistan is at number twelve in exports of the mutton according to the estimation. Vectrafoods maintaining the standard quality provides the fresh chilled Mutton. Our slaughter houses are approved for UAE, Iran, Saudi Arabia and Gulf Countries.
Taking orders for minimum orders for 10 tonnes